GAME NAME: Freezing Frost
PLAYER COUNT: number of players to play and optimal players 4-16
CORE VERSION: 1.10.37
GAME VERSION: 1.0.0
GAME LINK: Freezing Frost by UltraRaptor - Core Games
GAME DESCRIPTION:
Welcome to Freezing Frost!
A lovely Winter Wonderland to hang with your friends!
Filled with mysteries for you to solve! Become a Dectective or Fight each other with Snowballs!
Endless fun and excitement!
Hope you enjoy!
MEDIA:
*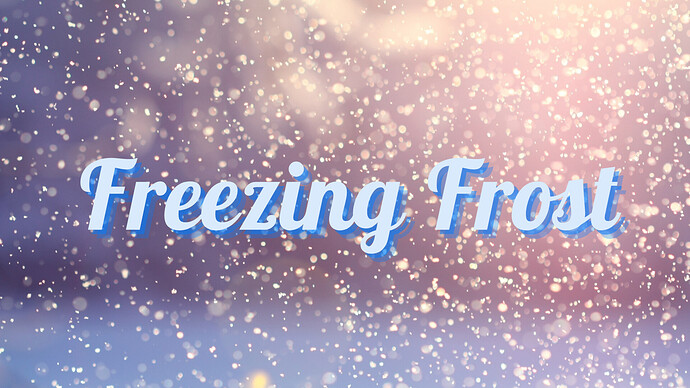 *
ADDITIONAL INFO:
All additional information here