GAME NAME: Fortune Tellers
PLAYER COUNT: 1
CORE VERSION: 1.9.9
GAME VERSION: 1.0.0
GAME LINK: Fortune Teller by Styxal - Core Games
GAME DESCRIPTION:
Got a question you need some help with? Speak to Core's Resident Fortune Teller and she'll help you out.
GAME ROADMAP:
Dialogue Appearance Updates
Improve general appearance of fortune teller stand
Crystal ball/auras
Oracle reading
GAME VERSION NOTES:
v1.0.0 - Sep 19, 2021
First release of Fortune Teller featuring magic 8 ball option.
MEDIA: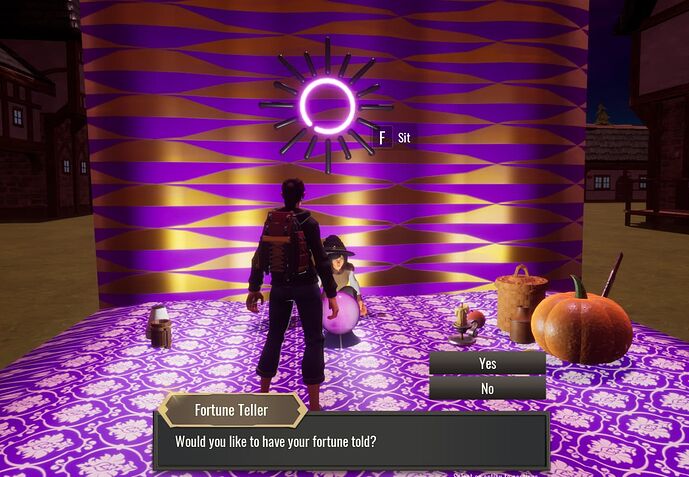 ADDITIONAL INFO: