TEMPLATE NAME: EasyMVP
CORE VERSION: 1.10.3
TEMPLATE VERSION: 1.0.0
TEMPLATE DESCRIPTION:
EasyMVP is a CC that lets you easily implement a Most Valuable Player system in your game. It is a nice way to add a good reward for players and maintain their retention.
The advantage is that the MVP will be saved between game sessions and will replicate to every instance of the game.
ReadMe included with info on installation and usage of this framework.
TEMPLATE VERSION NOTES:
01/30/2022 - 1.0.0
Initial release
MEDIA: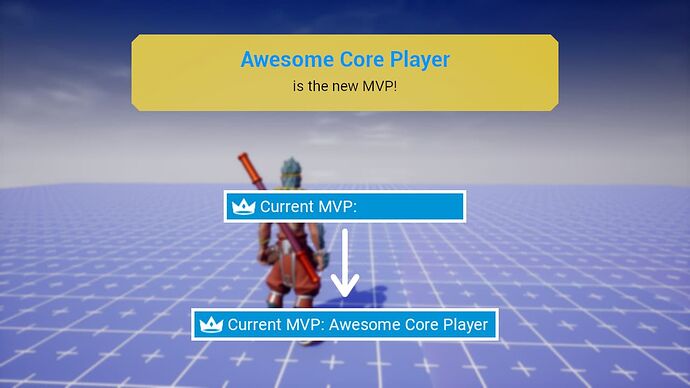 ADDITIONAL INFO:
As always, this CC is aimed to players with no/few experience of coding.
It is 100% usable and customizable by a person who doesn't know how to code, with included pre-set parameters.
It makes use of the new Concurrent Storage feature to have the MVP name shared across game instances.