Hi there !
I've got a tree that has 4 networked object as you can see below :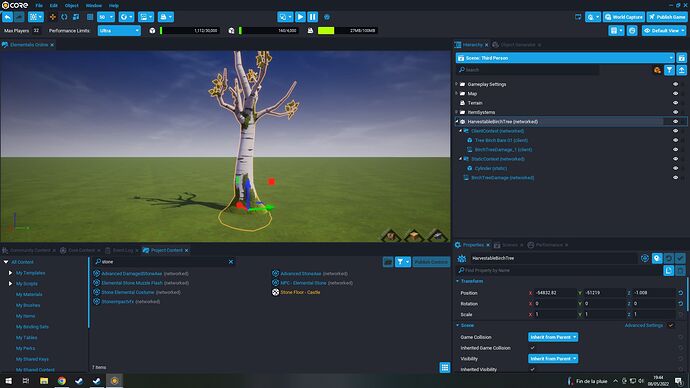 For 32 players on my map it counts for arround 120 networked objects and obviously i would like to have more than 30 trees on my map.
The solution i found is to dynamicly spawn them.
Using damageable object or something like that :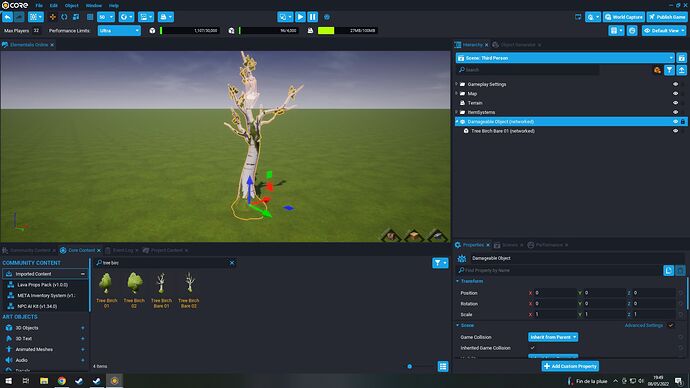 With low HP this template could be destroyed after one hit and spawn the previous one.
That would cut my Networked object by half... not so bad but not enough to me.
Does someone have a better way to do it ? I'll take any tips or tricks

Thanks
Nebbley