GAME NAME: Downtown Craze
PLAYER COUNT: max. 8
CORE VERSION: 1.9.9
GAME VERSION: 1.0.7
GAME LINK: CRAZE! by Stormfalcon - Core Games
GAME DESCRIPTION:
Enjoy fast paced Deathmatch Battles on a dangerous downtown plaza, explore the surrounding houses and move below your enemies in the old metro tunnel. Master all the 9 unique and powerful weapons to become the King of the Streets. Bring all your friends to engage fights you will never forget thanks to the incredible Art Style and detailed graphics of Downtown Craze!
GAME ROADMAP:
Improved weapon select menu
Improved UI to improve the urban feeling of the game
Introduction of different Characters to the game, each with unique abilities
Production of a game trailer and social media accounts for advertisement*
GAME VERSION NOTES:
1.0.0 - Initial release
1.0.1 - slight improvements to weapons and UI
1.0.2 - Complete Weapon overhaul and bug fixes
1.0.3 - Performance improvements
1.0.4 - Old Metro station with underground tunnel added to create a counter measure against Snipers
1.0.5 - 1.0.7 - Name changes and multiple Game Icon changes; performance improvements in the metro tunnel
MEDIA: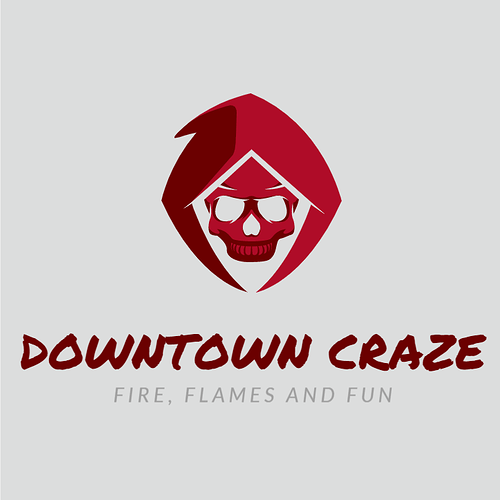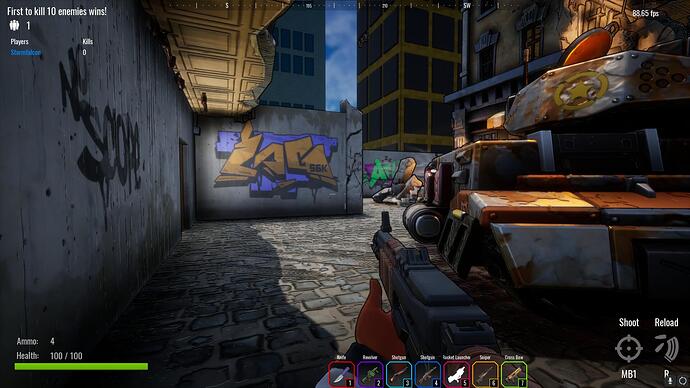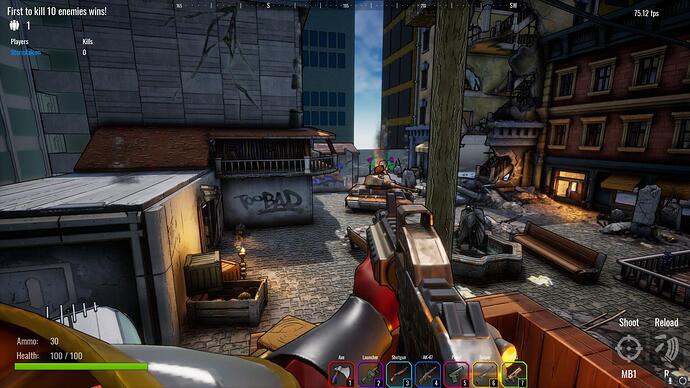 ADDITIONAL INFO:
To get more detailed information on the game add me on discord: Falcone#9624