GAME NAME: Downhill Drifter D
PLAYER COUNT: 1-4
CORE VERSION: 1.9.9
GAME VERSION: 1.0.13 - BETA RELEASE
GAME LINK: Downhill Drifter D by varglbargl - Core Games
GAME DESCRIPTION:
The D stands for DEJA VU! I'VE JUST BEEN IN THIS PLACE BEFORE (HIGHER ON THE STREET) AND I KNOW IT'S MY TIME TO GOOOO!! CALLING YOU, AND THE SEARCH IS A MYSTERY (STANDING ON MY FEET) IT'S SO HARD WHEN I TRY TO BE ME, WOAH! WHOOOOAAA!!
GAME ROADMAP:
planned updates, additions, fixes, enhancements to your game
GAME VERSION NOTES:
BETA RELEASE
Please note: This game may function differently based on your framerate. For some reason. If that makes it unplayable on your computer, sorry. That sucks. Oh well.
MEDIA: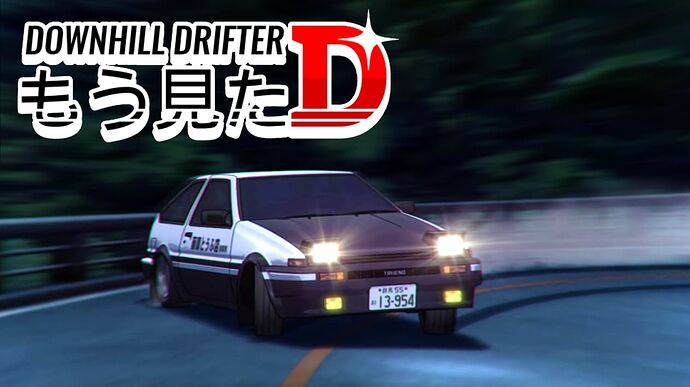 ADDITIONAL INFO:
Hello.