GAME NAME: Doge Force: Lunar Patrol
PLAYER COUNT: 1 - 8
CORE VERSION: 1.9.9
GAME VERSION: 1.0.12
GAME LINK: Doge Force: Lunar Patrol by MechanizedIT - Core Games
GAME DESCRIPTION:
*Join Doge Force and keep the moon free of alien scum, the Doge rewards those who are loyal. Become the wealthiest denizen on the Moon.
Controls: 'W' moves in the direction of the cursor, 'A' and 'D' strafe, 'S' moves opposite direction of cursor. Scroll Wheel zooms in and out. Left Mouse Shoots.
To The Moon Game Jam Entry and my first Published CoreGame!*
GAME ROADMAP:
Ship Cosmetics; weapon, speed, and armor upgrades; more enemy levels and types
GAME VERSION NOTES:
Version 1
1.0.0 - Initial release
MEDIA:
*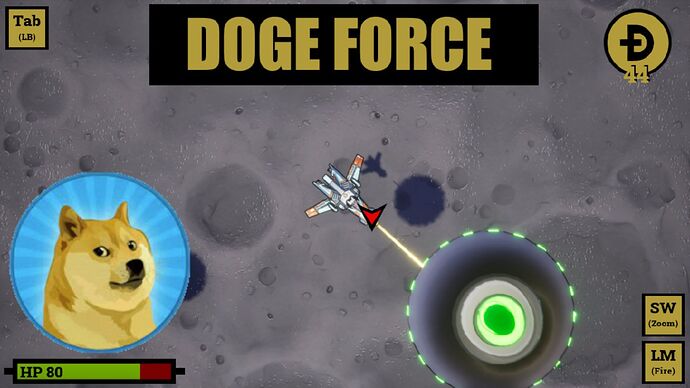 *