DOC.COREGAMES.COM: The blue "i" in the CORE documentation to link to the proper "Examples & Snippets" is missing
See this video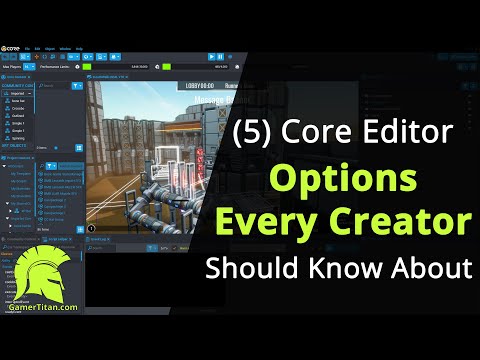 At 8:17, Google-Chrome browser displays a little blue "i" icon.
Screenshot: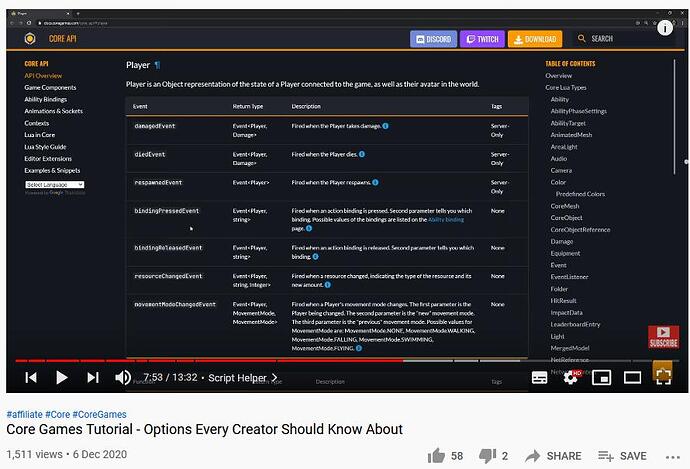 Now in 2020-05, neither with Chrome nor Firefox, there is no such "i" anymore, so no direct link to the corresponding "Examples and Snippets" for this item.
Browser screenshot, same URL: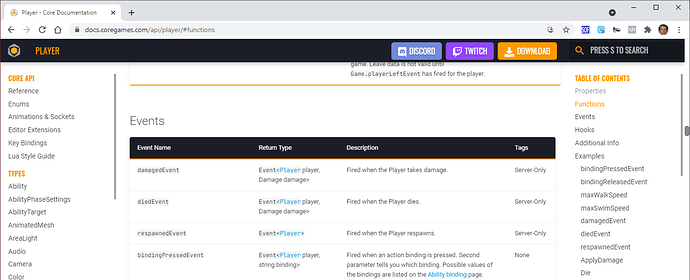 In 2021-05, you now have to look at the RIGHT bar, section " Examples / bindingPressedEvent" - If you click there on "bindingPressedEvent", you get a proper code snippet, which is located on the same page, at the bottom section. It is even the same code snippet as of 2020-12 shown in the video.
CORE, please re-implement this blue "i" in your online documentation!
Sincerely
Rolf