TEMPLATE NAME: Sci-Fi Destructable Items
CORE VERSION: 1.10.3
TEMPLATE VERSION: 1.0.0
TEMPLATE DESCRIPTION:
11 sci-fi themed destroyable items ready to drag and drop!
TEMPLATE VERSION NOTES:
1.0.0 - Initial release
MEDIA: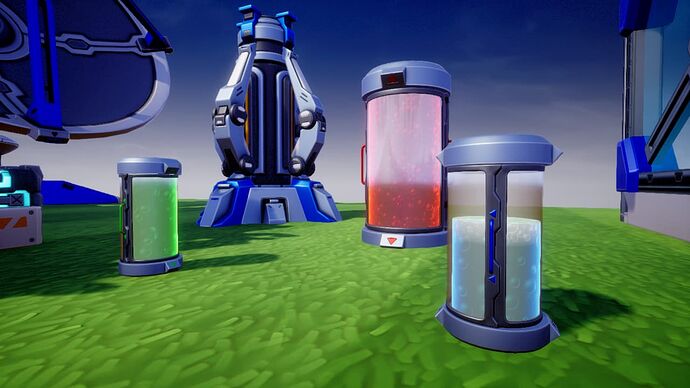 ADDITIONAL INFO:
This CC pack includes a README along with the following destroyable items:
Sci-Fi liquid cylinder chambers.
Glass and Metal panels with building examples.
Machinery hubs.
Satellite with individual breaking parts.
Trees and Rune Rocks.
Various Crates.
Stair System with fall-through mechanics.
11 unique items in total.