GAME NAME: DeathBall
PLAYER COUNT: 2-16
CORE VERSION: 1.9.9
GAME VERSION: 1.0.0
GAME LINK:
GAME DESCRIPTION:
Have you ever wanted to play dodgeball with a more deadly outcome ?? well here is your chance, In deathball two teams(max 16) fight with exploding vollyballs, you can't cross the midlle,
but have to throw to hit the opponets.
GAME ROADMAP:
This is my first go With core gamedev
And I will keep updating as I learn more.
Like more levels , better ragdoll.
A ball in the hand, and so on.
GAME VERSION NOTES:
1.0.0 - This is the first draft version of Deathball and my first game on core alsoo. i will continue working on the game editing the levels, and adding more, as i learn more about the engien.
MEDIA: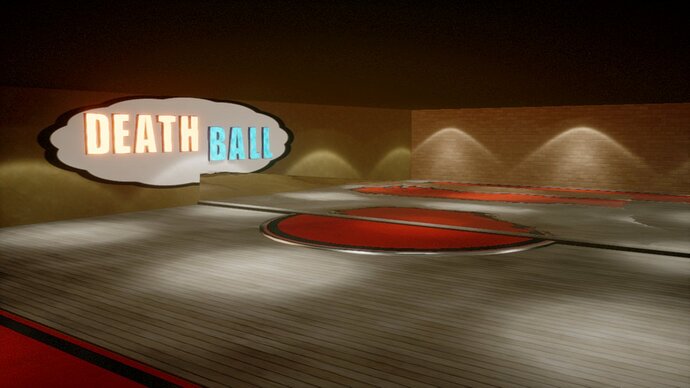 ADDITIONAL INFO:
I'm a complete newb so any tips and pointers. I'd gladly take

other then thatbibhope you try my first game out and enjoy