Highlights for Version 1.0.256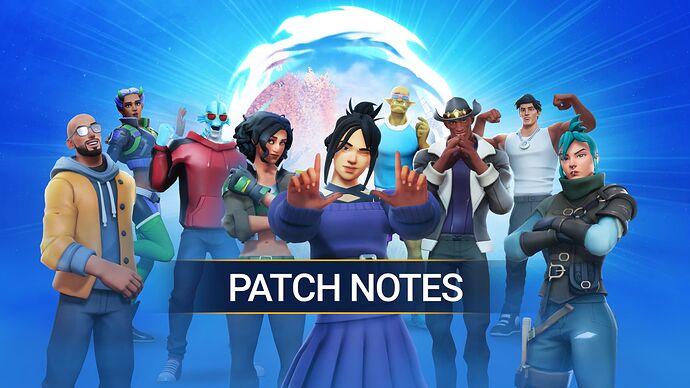 Welcome to our July 5th Patch Notes!
Make sure to watch the patch notes live-stream hosted by Tedathor on the Core Live Twitch channel at 9:00 AM PST.
General
New: Network Dormancy feature:

This feature is for advanced creators to better optimize their projects by giving more control over when Networked Objects are replicating.
There is a new advanced property on CoreObjects: Start Replicating. You must have "Advanced Settings" checked to see advanced properties.
By default, networked objects with this property set as true will always replicate.
When this is switched off, the object starts in a dormant replication state and will only use network bandwidth when first created and when forced to replicate with a Lua function.
See more details on the Lua functions below and learn how to use them in our new tutorial.

Trigger collision setting now defaults to FORCE_ON. This is to ensure that the trigger volume is immediately visible when placing a new trigger in the scene, regardless of the network context or ancestor collision settings.
New: Merged Models now support Relevance. Defaults to "Critical" so by default there is no culling.

This can be changed on the Game Settings object in the "Performance - Merged Model" section.

New: The Script Helper now lists operators for types that have implemented them.
New: Creators can now have up to 4 Core Content tabs open simultaneously. They can be accessed via the "Window" menu or a dropdown UI near the upper right of Core Content itself.

Note that "Find in Catalog" will use "Core Content 1" (the first opened window) to show results.

Changed: The menu entries to open script-related windows have been grouped into a sub-menu in the editor.
Fixed: The audio preview volume being affected by camera position relative to the origin in the editor.
API
CoreObject
New: Added functions to control the new Network Dormancy feature:

| Function Name | Return Type | Description | Tags |
| --- | --- | --- | --- |
| IsReplicationEnabled() | boolean | Returns true if the object has replication enabled, else returns false. | Server-Only |
| SetReplicationEnabled(boolean) | None | Enables/Disables replication for the networked object. | Server-Only |
| ForceReplication() | None | If the networked object does not have replication enabled and this call is made, this will force it to replicate its current state. | Server-Only |
Storage
New: Added a function to get the compressed size of data:

| Function Name | Return Type | Description | Tags |
| --- | --- | --- | --- |
| Storage.SizeOfCompressedData(table data) | integer | Computes and returns the compressed size required for the given data table when stored as Player data. | Server-Only |
Learn more on our API documentation site.
Core Content
Fixed: Incorrect pivots on "Generic Bottles".