GAME NAME: Capture the Yeti
PLAYER COUNT: 8
CORE VERSION: 1.9.9
GAME VERSION: *1.0.1 *
GAME LINK: Capture the Yeti by SciPunk - Core Games
GAME DESCRIPTION:
*The citizens of snowy town require your help, a mysterious creature has been spotted by a few of them, and there has been more missing persons than ever before.
The game revolves around the citizens (players) trying to capture the Yeti (player), as soon as the citizens finish building up the trap the Yeti will lose, so the job of the Yeti is to take out the citizens building the trap as soon as possible*
GAME ROADMAP:
Adding a solo mode, add player abilities and yeti abilities
GAME VERSION NOTES:
log of your game's version notes, copy from game page. example:
1.0.0 - Initial release
1.0.1 - minimal bug fixes
MEDIA: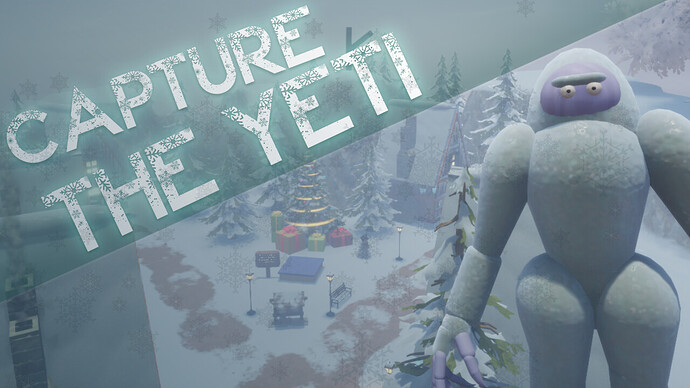 ADDITIONAL INFO:
I'll be focusing on the game to release the solo mode as soon as possible, thanks for taking the time to read this, have a good day.