GAME NAME: Bean Factory - Tycoon Builder
PLAYER COUNT: 1
CORE VERSION: 1.0.6
GAME VERSION: 0.5.0.0
GAME LINK: Bean Factory - Tycoon Builder by ThatChase - Core Games
GAME DESCRIPTION:
Build your own bean factory to feed the hungry skeleton!
This game does NOT save your progress (yet)!
Controls:
RMB + drag to move around the map
Q to open build menu
R to rotate buildings to the right
E to rotate buildings to the left
LMB to place chosen building
T to open instructions menu
GAME ROADMAP:
-Loading and saving
-Simple click and drag path building
-Crafting/bean merging
-Tutorial
-Main menu
-More beans!
GAME VERSION NOTES:
Bean Factory 0.5.0.0
Overhaul Update:
Most of the already existing features were completely reworked and optimized. I also planned to add saving and loading in this update, but had issues with data compression.
-Various balance changes
-Changed Mother Bean model
-Removed Holographic Bean
-Added Smooth Bean
-Mergers now have their own logic
-Deleted box indicating which building to delete and instead added an outline around the model when removing a building (Outliner has some issues now)
-Reworked the UI
-Added a new building menu
-Reworked paths
-Added one path type: Running Track
-Added UI indicating the chosen building
-Updated the visuals of the map
-Removing a building only gives you 70% of the price instead of 100% now
-Other unnamed changes
MEDIA: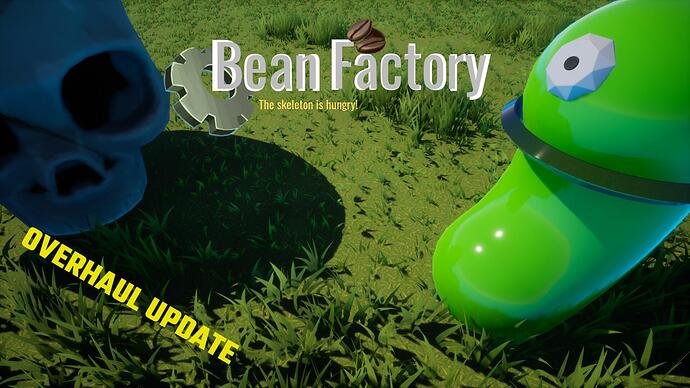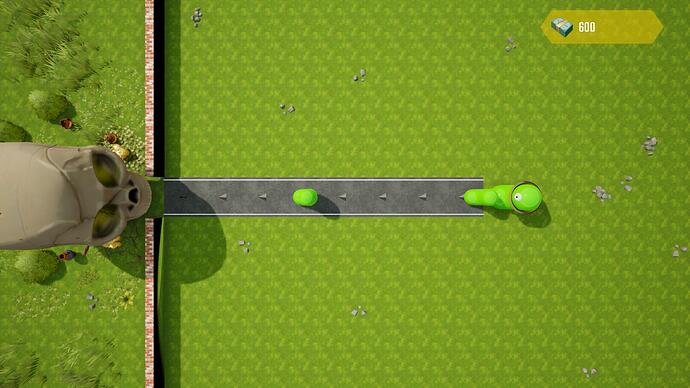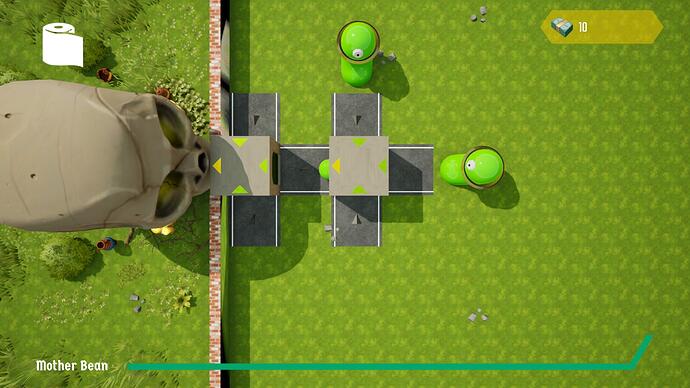 !
ADDITIONAL INFO:
Beans