GAME NAME: Bean Builder
PLAYER COUNT: 8
CORE VERSION: 1.9.9
GAME VERSION: 1.0.5
GAME LINK: Bean Builder by randomphantom - Core Games
GAME DESCRIPTION:
Made for Bean Jam 2021
Compete or cooperate to climb the highest in 10 minutes
Left click to shoot a bean
Right click to sprout the bean (it will grow by itself)
Q to destroy beans
Create your own obby out of growing beans. The beans are randomly aligned though!
GAME ROADMAP:
Was hoping to do different bean types (e.g. broad beans with flatter surfaces for easy mode vs french beans that are pencil thin platforms, jelly beans that are multicolored, randomized bean which makes everything much worse) and generate random levels but stuck with one for now!
Might add some checkpoints...
GAME VERSION NOTES:
*1.0.5 alpha jam version
Updated title pix and added some screenshots
Fixed bug with high score (my high score is due to the bug

)
MEDIA: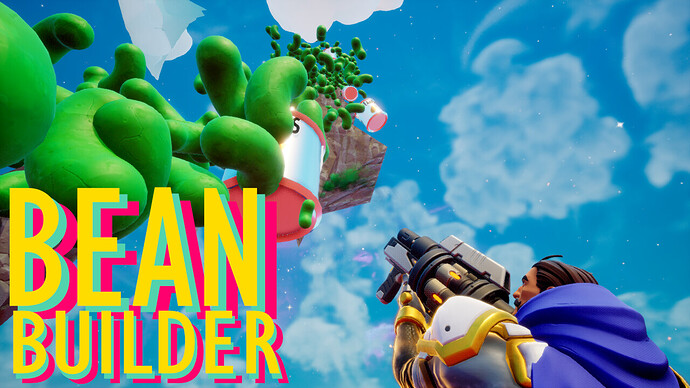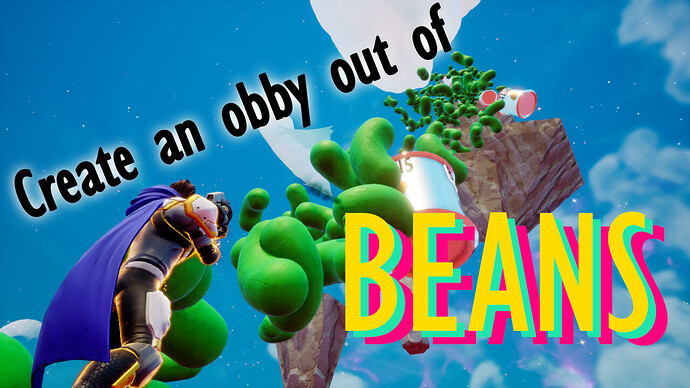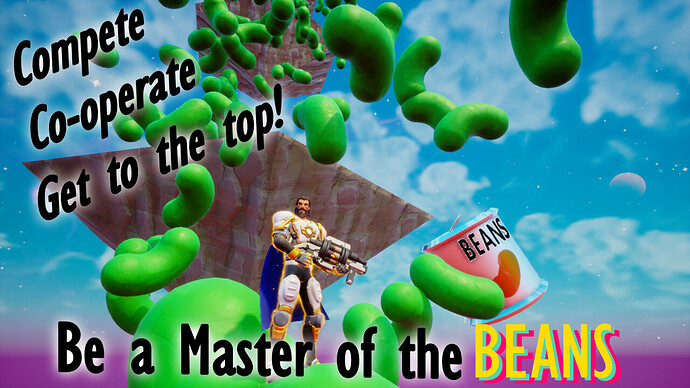 ADDITIONAL INFO:
See if you can at least get to the 75m range


Expect chaos with lots of players.