GAME NAME: * Arkane Survivors: Evolution*
PLAYER COUNT: 1-8
CORE VERSION: 1.9.9
GAME VERSION: 1.0.0 Alpha
GAME LINK: Arkane Survivors: Evolution by Tomkun - Core Games
GAME DESCRIPTION:
Endless excitements from EPIC battles in a world of Steampunk met Mythical Creatures!
Pokemon + Vampire Survivors Gameplay
100+ playstyles build by 18 Weapon Traits
Grow a pet with 4 EPIC evolve states (each pet has 6 states in total)
Fantastic environment based on multiple Animes, Movies and Series
Experience different parts of the Huge, Lively and Extraordinary city and its story
Save the citizens from the Violent Experiential army from GGNX
Created by Waterless Games
Story:
GGNX, the descendant of a psychopath who ruled both the undercity and the progress city, hosts hourly violent experiments using her citizens to test her robots. You were teleported by accident while watching Anime "Isekai is Dumb". Feeling the extraordinary power that you gain and a free pet which fights along you. You are confident to save the people from the oppression of the crazy woman.
Community Content:
Cinematic shots by standardcombo
NPC costume by standardcombo*
GAME ROADMAP:
planned updates, additions, fixes, enhancements to your game
GAME VERSION NOTES:
log of your game's version notes, copy from game page. example:
1.0.61 - Initial release (Alpha)*
MEDIA:
*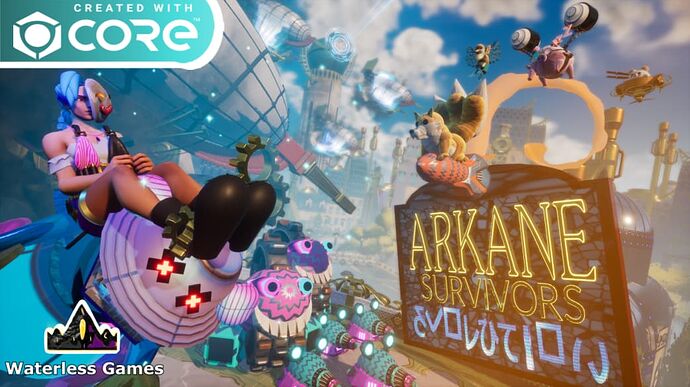 ADDITIONAL INFO:
All additional information here