TEMPLATE NAME: Adv Reward Point System
CORE VERSION: 1.10.3
TEMPLATE VERSION: 1.0.0
TEMPLATE DESCRIPTION:
This system allows you to easily implement reward points into your game quickly and easily. It is based on a library of goals and then simple implementation scripts based on the how you want the player to achieve the goal. There are several examples provided that you can use out of the box or customize to your needs. NOTES: This must be previewed in Multiplayer Mode.
TEMPLATE ROADMAP:
Additional out of the box examples will be provided at a later date including; player kills, deaths, damage done, and more
TEMPLATE VERSION NOTES:
log of your template's version notes example:
1.0.0 - Initial release
MEDIA:
share your screenshots and/or videos from your template here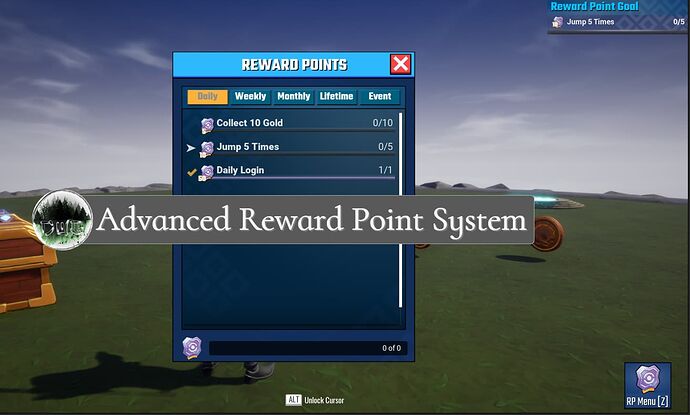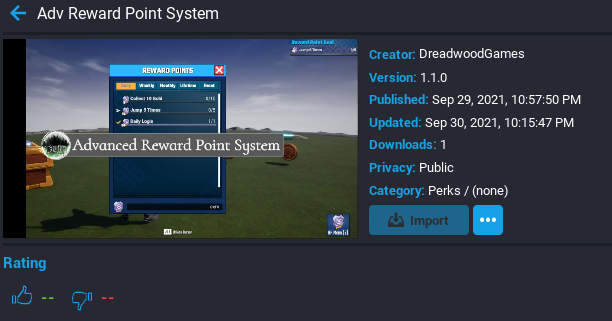 ADDITIONAL INFO:
All additional information here