TEMPLATE NAME: 2D Reward Animation
CORE VERSION: 1.10.3
TEMPLATE VERSION: 1.0.1
BUG TRACKER: --
TEMPLATE DESCRIPTION:
Everyone wants a well deserved reward, but what's important is not only the reward itself, but also the travel to reach it!
This is the cure to a boring travel, made by static 2D objects, where nothing is moving and everything is uncoordinated.
This is a fully customizable, 2D animated experience, with even sounds effects!; With this every time your player will open something, they won't be bored anymore, waiting just for their prizes, and every opening will be a fully different treasure to see for them !
So, what are you waiting, go to the editor and download this simple CC, that will revolutionize the way anyone in your game will receive a treasure chest.
For a quick peek, inside you'll find two templates :
TapChestToOpen_ChestBounceScaleFade and TapChestToOpen_ChestFadeBounceFade which are the two animations ( did I already said they are fully customizable ? ) with names I came up with that are a mouthful to say but are self explanatory, because the first animation is a chest that start with a bounce, react to the tap with a change of scale and end with a fade, while the other enter with a fade, react with a bounce and end with a fade.
To make everything work out of the box you can add to the hierarchy the InitiatorUIChestScript and, starting the preview, after the pillars have appeared, by pressing 1 the animations will start.
Additionally everything can also be customized with events during the game, and the animations can also be started with events, but everything well be clearer on the README of this CC, so download it to know more about it!

TEMPLATE ROADMAP:
Will add shadow image customization
TEMPLATE VERSION NOTES:
1.0.0 - Initial release
1.0.1 - added content
MEDIA: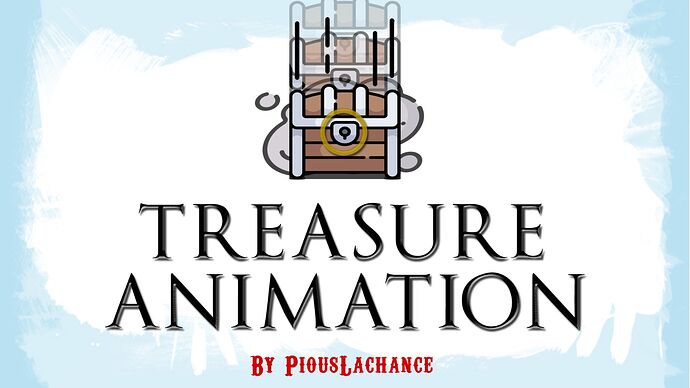 ADDITIONAL INFO:
To use the templates as drop and play ad also the simple initiator template and by pressing 1 after the pillars have appeared the animations will begin
CREDITS:
UI Animator by Nightmane